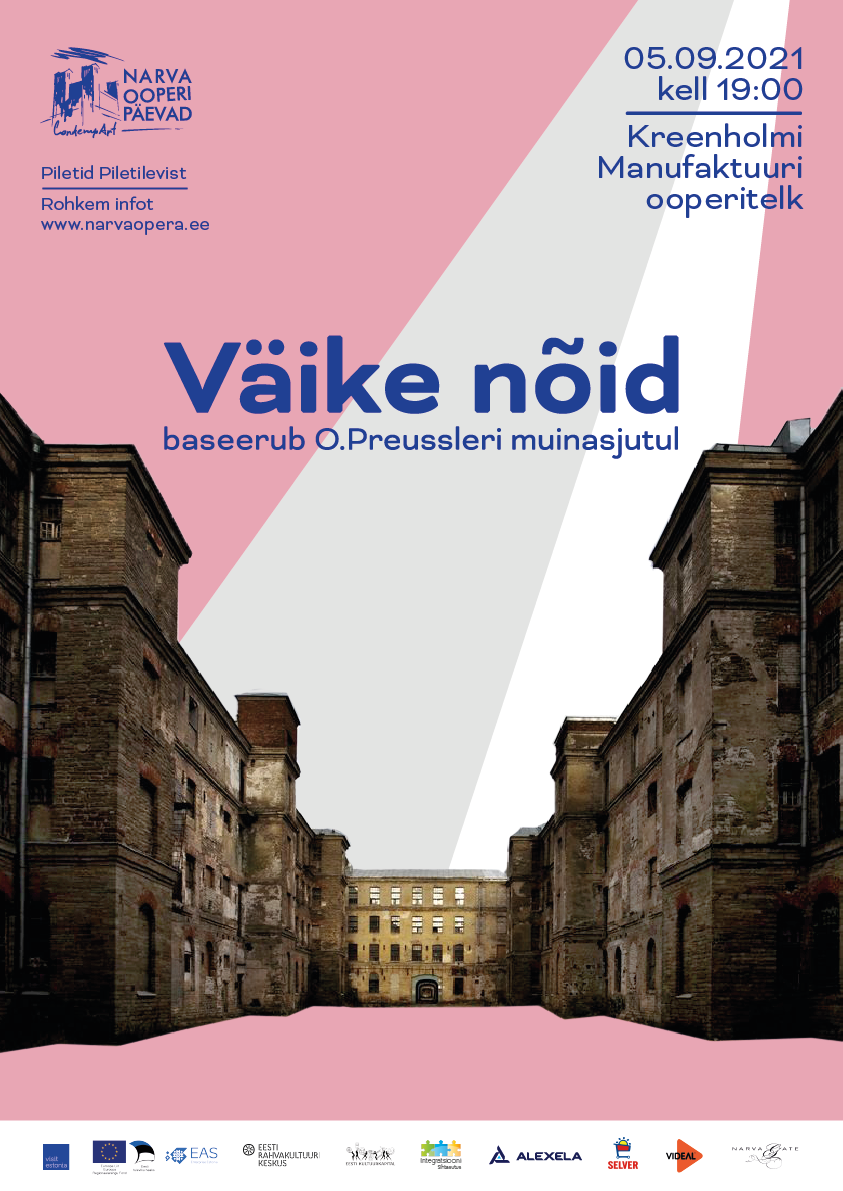 Canceled- The children's musical performance "Little Witch" is based on O. Preussler's fairy tale
Dear friends!
The children's musical performance "Little Witch" has been canceled.
More information: julia@narvaopera.ee
Sun, 6 September at 12 pm Kreenholm Opera Tent
Musical "The Little Witch" based on O.Preussler tale "The Little Witch". Music: Anton Andrejev, arrangement: Timofey Maslov. Saint-Petersburg Music Hall (Russia).
What does becoming a good witch imply? This is the question that a little witch named Zlyuchka (lit. Spitfire) asks herself, as she is only 127 years old. 'She is still too little,' other witches believe. Still, her age cannot stay in the way of adventures as there is so much fun in the world! All it takes to make everything around look different is to add a little of magic.
Miracles and adventures, sorcerers and witches, fabulous metamorphoses — all this is brought within reach! A new musical performance for children called "The Little Witch" will be shown at the Stage of the Narva Opera Festival.
For the first time, an old fairy tale about adventures of the little sorceress and her friend, the wise mentor Raven, will be transformed into an original musical performance. The happy-go-lucky company will turn everything upside down to the strains of lively world hit melodies. An exclusive collection of costumes and unusual design of the stage space will carry heroes and spectators away to the most marvellous places, as if by magic!
And all this is done to answer the key question, if one can become a good witch while staying a good person.
Trailer
Price information
Regular ticket prices:
Full ticket 7 €
Pupil, student, pensioner 4 €VIP ticket prices:
Best view of the stage; the first 11 lines in the hall.
Full ticket 9 €
Pupil, student, pensioner 6 €Beneficiaries are asked to provide proof of the discount (required on site).
Suitable for children aged 6+ and their parents.
The show is in Russian.