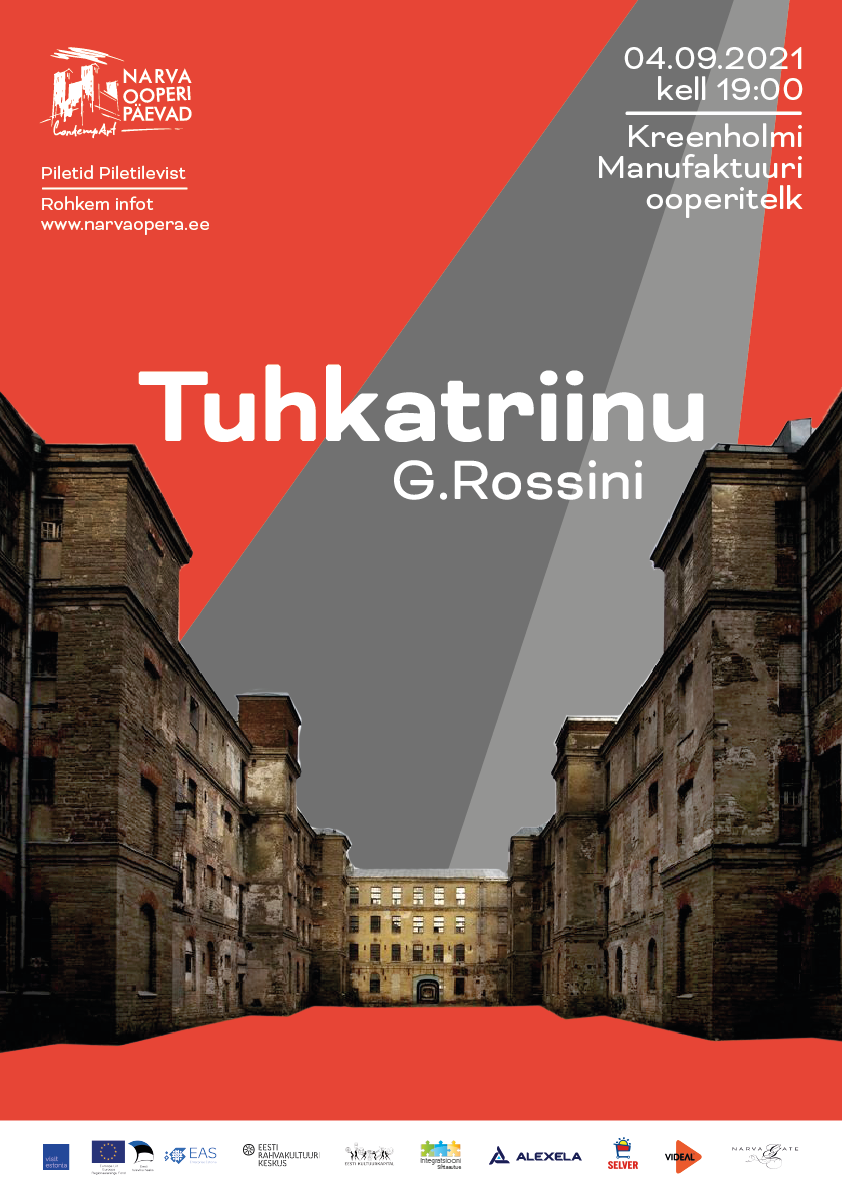 Tuhkatriinu – Jerusalem Lyric Opera Festival
Sat, 5 September  at 19 pm Kreenholm Opera Tent
G.Rossini
LA CENERENTOLA
Jerusalem Lyric Opera Festival. Israel.
Stage director-Yulia Plakhina
Clorinda-Audelia Zagoury
Tisbe-Rivka Falk
Angelina(Cenerentola)-Maria Yoffe/Marta Matalon
Don Ramiro-Stas Davidov
Dandini-Piotr Kumon(Paris National Opera)/Asaf Arzi
Don Magnifico-Noach Reshef
Alidoro-Boris Karbet
Everyone is familiar with the story of Cinderella, immortalized by Charles Perrault. Yet this is not quite the story of La Cenerentola, even though Jacopo Ferretti was inspired by it when he wrote the libretto. This drama giocoso – a comic opera by Gioacchino Rossini in two acts focuses on the adventures of Angelina, frail and brilliant heroin for whom Rossini has reserved his most tender melodies.